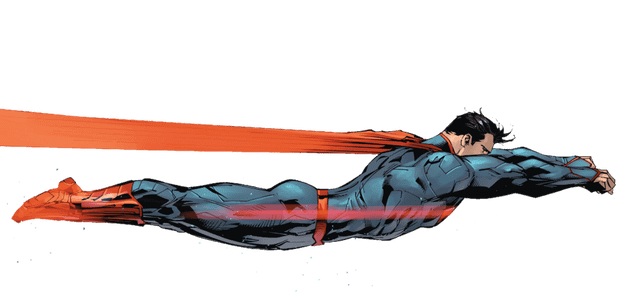 Scalable Speedy Websites Strategically Engineered to Increase Conversions & On-Site Engagement
We build bespoke customer-centric and creative websites from the ground up which are then hosted with industry leaders like AWS, Google Cloud, Siteground, Vultr HF, Kinsta, etc. We are expert coders and specialize in custom full stack, CMS and Ecommerce Website Design & Development and also VPN hosting server management.
A top-rated web development company in Delhi, India
We are experts in the nitty-gritty of coding for web design and web development and can give you that extra edge you need for a winning web team
Hire us for custom web development, migration, upgrade & ongoing maintenance services or add to your existing development team.
Get in touch for a FREE consultation — We love brainstorming and being creative.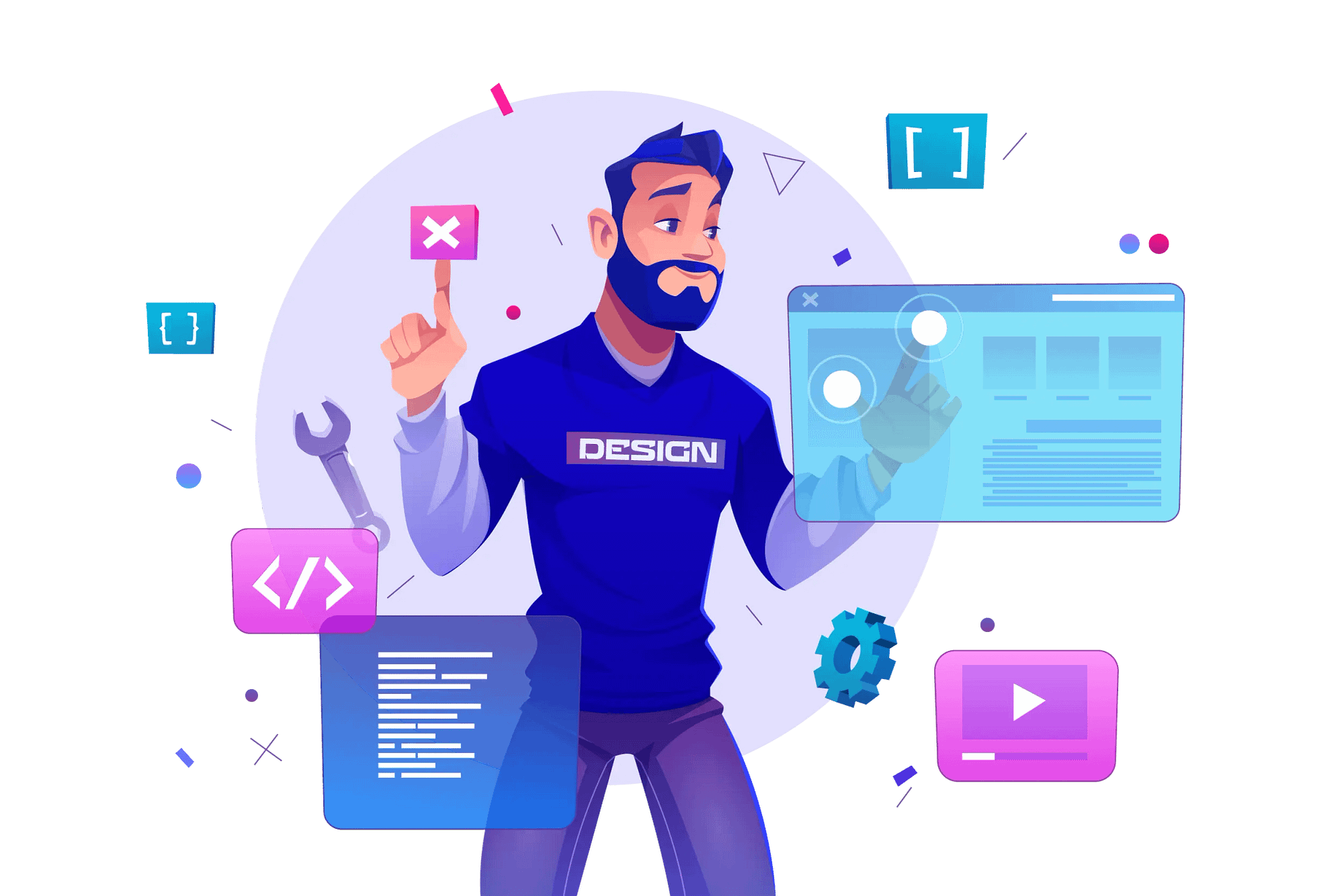 Searching for a winning web development team? Look no further — You've come to the right place. Whether it is for personal branding or small business, join the many who successfully expanded their market reach and increased their revenue channel with functional and visually pleasing websites. We have over 6+ years of experience across a variety of industry verticals, including Healthcare, Adtech, eLearning, Data Analytics, Fintech & eCommerce. Hire us for custom web development, migration, upgrade & ongoing maintenance services or add to your existing development team.
Avg. 6+ Years of Experience across a variety of industry verticals.

Language/Time Zone Compatible developers.

Experts in PHP, Java, .NET, Angular, React and eCommerce Apps.

Flexible Engagement Model (Fixed Cost, Hourly or Monthly Contract).

SaaS & Software Products.

Mobile Application Development- Android & Apple
Benefits of having a Professional Web Design
Boosts Revenue
A professional, well-designed website will attract visitors and help boost revenue as a result.
Improves Search Rankings
An out of date and unprofessional website will only hinder search ranking performance, so it's best to move forward with having a professional website design, so that you keep your website moving up in rankings among popular search engines like Google.
Reduced Bounce Rates
A professional website design not only attracts visitors to your site, but helps keep them there, exploring what your business has to offer.
Establishes Consistent Brand Identity
Establishing a consistent Brand identity is essential for building business credibility and trustworthiness. Having a professional website helps you communicate your brand's story more effectively.
Makes it Simpler to Add Future Website Functionality
If, down the road, you wish to add some additional functionalities to your website, a professional website design will provide the foundation needed to do this task easily.
Disruptive Web UX UI Design
Attract Your Audience With a Custom, Bold & Engaging Website
Paying Attention to Website Design is Crucial to Building your Business.
As Professional Web Designers and developers we realize that your Brand's website is the most important part of your online presence and this may be the only chance you have not only to stand out amongst your competitors but also to create meaningful connections with your customers & target audiences. Our Web Design Strategy injects life into your business by making your brand message resonate well with your target audience. We help interpret and manifest your brands design thinking into visual and productive flow charts. By harnessing the power of visual story telling in web design we create an awesome look, feel and usability experience that resonates with your brand story. We further use our web development skills to enhance Sales Funnel effectiveness which helps generate more leads and repeat orders along with a smoother order & workflow process. We're firm believers of a solid scalable web design philosophy which helps further down the road when you are looking to add more features and scale up operations. Thus a suitable custom technology stack or CMS for your website must be selected keeping future business goals and scalability in mind. If you want to be a winner then you must follow a solid business philosophy and good web design is a fundamental requirement for professional brands. Many of the world's most innovative companies have one thing in common. They use design as a resource to innovate more efficiently and successfully.
We proactively consult, design, develop & scale robust websites that deliver digital success
From ideation to conception development to prototyping to finally launching your website — we do it all.
Whether it is for personal branding or small business, join the many who successfully expanded their market reach and increased their revenue channel with functional and visually pleasing websites. We have over 6+ years of experience across a variety of industry verticals, including Healthcare, Adtech, eLearning, Data Analytics, Fintech & eCommerce. Hire us for custom web development, migration, upgrade & ongoing maintenance services or add to your existing development team.
Avg. 6+ Years of Experience.

Language/Time Zone Compatible developers.

Experts in PHP, Java, .NET, Angular, React and eCommerce Apps.

Flexible Engagement Model (Fixed Cost, Hourly or Monthly Contract).

SaaS & Software Products.

Mobile Application Development- Android & Apple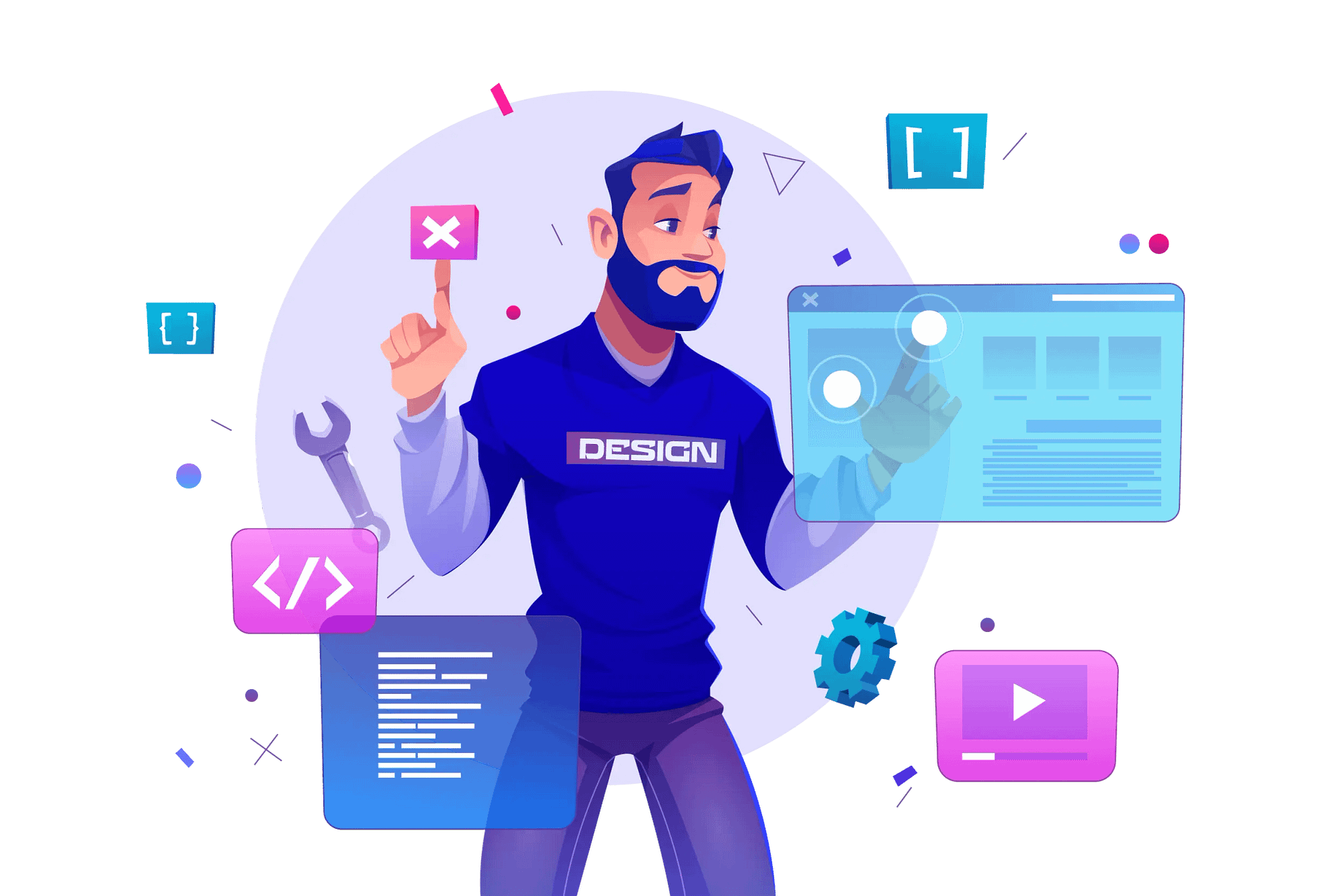 The Web Design Challenge — Pushing the Status Quo
The Up's and Down's — the web development landscape is continuously evolving to satisfy the ever-changing market demands.
Let's be clear:
The web development landscape is continuously evolving to satisfy the ever-changing market demands. Business owners are now creating value-driven solutions that generate positive experiences. However, we cannot deny the fact that ensuring top-notch quality across user interactions is not an easy task. Every unique project has a certain set of challenges that you need to tackle to achieve the desired results. Understanding them is an ongoing process even for subject matter experts.
There are a few key common considerations in any development process:
Clearly defining your goals –
Choosing the right tech stack.
UX
UI & Simplistic Design
Performance and speed
Scalability
Web security threats
Third Party Integrations
OUR WEB DESIGN & DEVELOPMENT SKILLS & Work Process
We have worked with a vareity of brands from multiple industries & niches and are experts in industry leading tech stacks & tools needed for a winning web design team.
Choose the right website type for your audience. Good design is much more than simply an appealing look, but also drives user engagement and is highly targeted to the needs of the audience viewing the site. Give your website priority & treat it like your spouse & it might just give you more returns. 🙂
Homepage & Landing Page Design

96%

96%

SEO Friendly & Quality Content Creation

92%

92%

Social Media Connectivity

90%

90%

Custom & CMS Ecommerce with Custom Shipping

95%

95%

Blogs – Writing, Layout, Content, Media & Structure

88%

88%

Lead Generation, Sales Funnels, CRM's & Cron Jobs

88%

88%

Clean Coding – CSS, HTML, JS, JQUERY, API, PHP, Python, Angular, etc.

92%

92%
Responsive & SEO Ready Websites

96%

96%

Website Optimization: speed & scalability

96%

96%

Automate Order Management & Streamline Worklists

96%

96%

Customer Experience Web Design

96%

96%

UI/UX Web Design – Adobe XD, Photoshop, etc.

98%

98%

Fast Managed SSD Cloud Hosting & CDN

95%

95%

Analytics, Client CMS & Data Feeds Integration

92%

92%
Think Web, Think Smart

—

Get Online, fast!

Our Process is Super Smooth!

We have a streamlined and productivity focused web design and development project process. Since we are a full service design, development and marketing agency, nothing is ever likely to faze us. We will stand resolute and focused to deliver no matter what is thrown at us. We are team of experts who not only deliver the best-in-class web design services but also are great planners and project managers. Our project manager will get you on boarded in no time. The initial phase might seem a little boring with documentation and formalities but when we get to the interesting stuff post onboarding it will surely be highly rewarding and we will make sure we continue to charm you.  After a successful onboarding process we will get start assigning your project tasks and To-do's to our expert team who will get right down to business. 

During onboarding we will do research and brainstorming sessions or we will ask you to fill out a Web Design Questionnaire Project Form to best assess your market situation, branding needs and goals. This form will include critical details to help us to get started like for e.g. your design style guide, goals, target audience details, preferences, difficulties, etc. & this project form is always treated as the most important document whose copy will always remain with both parties and can also be edited by you during the ongoing course of your project. We assure keeping you in the loop at all times and we have also gone so far as to developing a special client agency interface giving you and our team a very easy visual mark up interface on which our customers can visually demarcate the edits they need on any of the prototypes or production websites or even live and published websites. It's such an easy way to interact with clients who sometimes will find it difficult or time consuming to explain and interpret visual design changes due to a variety of reasons like dynamic interactivity or are maybe not so tech savvy or are simply busy individuals. We don't mean to sell you a sales pitch here but we are serious about our work quality and we will only be happy if our customers are too. We are open to multiple edits and also never make you feel left out. Go ahead, take us for a spin!
Designing engaging and responsive landing pages.

Integrating client CMS programs and data feeds into websites.

Optimising sites for maximum speed and scalability.

Ensuring Industry and design best practices throughout the website build process.

Conducting website code testing, A/B testing, Customer UI UX Interaction Testing, Sales Funnel Quality and marketing loop efficiency testing, third party Integrations testing, etc.

In addition to front-end we are also proficient with back-end development & ensure web and app logic is properly integrated.

Ensuring responsive website functionality and stability across all devices i.e. desktop, mobile, tablet

Conducting thorough marketing and research to incorporate brand elements and relevant market research findings into website.

Providing internal support and external customer service throughout the build and launch process of the website.
1. Client Documentation - Onboarding

Project Questionnaire Form

---

First, it's important we understand what exactly you need. This may require brainstorming and consultancy sessions over Voice or Video chat tools like Whatsapp, Telegram, Phone calls, Zoom, Skype, Google Meet, etc. If needed we can also assist you in filling our Project Questionnaire forms which you can save and finish later too at your own convenience.

Next, Client fills and submits the online Project Questionnaire Form. This first step in a successful onboarding process is making sure the client is informed, prepared and on the same page. All expectations are addressed between both parties to ensure a successful project development and management experience.

2. Client Documentation - Contract or Proposal Timeline

Custom Project Contract or Proposal Timeline

---

We can do this practically by creating a custom Gantt-style visual timeline which lists your Project Brief, Goals, Deliverables, Key Milestone Tasks and your To-do's along with schedules, deadlines & maps out dependencies. We want the client to be ready, prepared and excited before getting to content, designing & development.

3. Client Documentation - Client Project Approval

Our 5 Step Post Client Approval Process

---

Once a new client approves our proposal and wants to move forward, we have a 5 step process that currently looks like this:
 

Step 1 – We send you the contract with details, deliverables and projected GO LIVE date for approval by e-signing.
Step 2 – We send a welcome email with link to our Getting Started page.
Step 3 – We set the project up in Slack, Asana or our own custom project management systems and then set the client up on the client side and additional team members if any.
Step 4 – We create a bullet list of what I need to get started for the client in the project management tool of choice.
Step 5 – Set up any additional needed sharing and large data transfer tools in preparation for getting content. e.g. Google Drive (free upto 15GB) / WeTransfer (free upto 2GB) / Dropbox Basic (free upto 2GB) / Transferxl (free upto 5GB) / Smash (unlimited size) / Pcloud (free upto 5GB) / Filemail (free upto 5GB/ TransferNow (free upto 5GB).

4. Kickstart Project Development - Getting Started Process

What our Agency needs to Get Started

---

Once the project manager gets the initial content like Logo, Text, Logins for various paltforms like Websites, Social media accounts, Google Analytics, Google Adwords, etc. and Style guides, Colors or any special graphic being used, budget spends and allocation, CPC, etc. and any other information we need, we can talk in more detail about addressing structural, design and development dependencies to to better streamline. We try our best not to overwhelm our clients up front which is very easy to do in this project kickstart stage. So what's proven successful for us so far is to take it one step at a time but stick to my standardized onboarding process for each and every project.

5. Project Development Process - Moving Forward

Our Moving Forward Process – Fragmenting Dependencies but not at the cost of  easy solo tasks.

---

Breaking complexed dependencies into smaller achievable tasks but keep the To-do's going. We make your project plans, goals, communications, and files clear and accessible in one place.

Stick to the Timeline – We believe in making sure we can hit and visualize our deadlines, dates and dependencies in our Gantt-style timeline—and move them around if plans change.
Organize and prioritize your To-do's – Not all tasks are created equally, and without a way to quickly see priorities or related work, things slip through the cracks.
We communicate clearly in the right channels- Email can be where plans and productivity fall to the wayside. Planning with our process and project management tools keeps conversations in context so specific task questions and progress updates go to the right people in the right place.

6. Project Launch - Going Live Process

What to Expect before we publish and go Live with your project

---

After completing all key task milestones and finishing any edits and re-edits we shall further report to you with a going live strategy. We may also state maintenance plans if any required depending on the project type.

7. Project Analytics and Reporting - Reiterating to tweak ongoing strategy

Reporting, Analysing, Testing, Editing, Tweaking On-going Strategy, and Optimizing for Project Success.

---

Only after our cleint is satisfied with the project achievements based on the project focus and expectations set at the very beginning of the Client Documentation or Contract Timeline stages, we handover the project and all its related intel, deliverables and practically everything to our client unless of course we are hired for extended maintenance of the porject other than what has been agreed upon in our contract proposal document.

8. Project Success Celebration Party - Team Video Conference Invitations

Success must be Celebrated

---

Lets get down to having a tea party for yours and our entire team for one final training and review with all team members on google meet or zoom video chat. This is entirely optional, but we really like doing this so that we can get feedback, stay motivated and to kind of break the ice. Life working in a digital agency can start to feel mundane over time if one doesn't take a short break every once in a while. After all we deal with humans and not robots.
BIGTECHA
Web Design Features
Screen Responsive
Web Design
Our websites look stunning on all devices & screen sizes. We have a mobile first web design policy.  We are code savvy and love using raw html, css, Js & Jquery for most of our front end web design.
Highly Scalable
Websites
We cater to both small & large businesses keeping in mind future expansion plans & increase in web traffic. No matter what we got you covered with cutting edge tech stacks and powerful resources.
Fast Speedy
Websites
Websites built by us are highly optimized & load within seconds. Moreover, browsing feels snappy & interactive even with heavy content rich pages. We leverage many technical aspects to achieve this.
SEO Ready
Quality Content
We have a vast experience in both OFF Page & On Page SEO. We follow a step by step process & a clean code & structure. Out of the box our websites are SEO ready to further ensure a boost in future Search engine rankings.
Custom, Creative, Responsive Web Design
Hiring a web design company is crucial in 2021. In our modern business landscape that gets more competitive by the day, businesses who own a winning website can stand out from the crowd. They outsmart their competitors and drive their business goals. Web design encompasses many different skills and disciplines in the production and maintenance of websites. The different areas of web design include Web Graphic Design, UI & UX Design,  Authoring,  SEO Design, Responsive & Conversion Design, etc. We use consistent Branding techniques to establish a significant and differentiated presence in the market that attracts and retains loyal customers.
Engaging, Responsive & Conversion Web Design
We design and develop websites that look amazing, regardless of what device customers are viewing it on: Desktop, Smartphone and Tablet.
With mobile traffic breaking the 75% ceiling in 2021, this should be your top strategy when considering responsive friendly mobile design. Almost every new client these days wants a mobile version of their website. It's practically essential after all: one design for the BlackBerry, another for the Android Phone, iPhone, iPad, Netbook, Kindle — and all screen resolutions must be compatible, too. At BigTecha we follow a mobile first web design process with the aim to create the best user experiences over a wide range of audiences which instantly boosts brand goodwill & customer conversions on all types of devices / viewports.
Easy-to-use Websites On Any Device
In today's mobile world, a user-friendly website that works on any device enhances the user experience (UX). In fact, data from Formstack reveals that users wouldn't recommend a business with a poorly designed mobile site. Statistics from Google support the claim, saying that 61% of users are unlikely to return to a site if they had trouble accessing it on mobile.
Smart Automated Ecommerce Websites
bringing the art to the cart
Your online store is your one chance to prove your brand value to your customers. Give your customers a reason to keep buying from your ecommerce store. A custom ecommerce website design can help create a unique perspective of your brand which customers can relate to which is what lacks in traditional ecommerce layouts. Let's build this together!
We design and develop ecommerce stores on a wide variety of CMS platforms, as well as building bespoke systems to meet very specific customer needs.
B2C, B2B, C2B, C2C, Retail, Wholesale, Dropship, Crowdfund, Vendor B2C, Vendor B2B, Digital, etc.
We combine forward-thinking design and game-changing technology to develop amazing websites & digital products.
We design and develop websites that look amazing, regardless of what device customers are viewing it on: desktop, smartphone, and tablet.
Professional Web Designers at your disposal
Website Design adds value faster than it adds costs
good design is good business
Our team is fueled by a bold spirit: for what we do, & for the people we do it for.
We have worked and managed various back to back projects of various Industries and niches and consider ourselves to be rigorously trained in this process. After all Experience does Matters! We follow the latest UX principles and design trends to create an SEO-friendly website that appeals to your target audience.
Whether you want to inject life into your existing website or rebuild one from scratch, we've got your needs covered. Let BigTecha create a web design strategy that aligns with your business goals, increasing conversions and improving user experience.
Excellent work on our website and helping us with Google traffic and mobile app. Finally a tech guy that's on point and understands what you are trying to accomplish to reach out to your clientele. I would highly recommend them to anyone."
We re-did our website twice in a 12 month period. There was no comparison between the earlier company and BigTecha. Professional, Creative, Attentive to Detail, Excellent Communication…If I had contracted with BigTecha the first time I would not have had to do it twice."
Get STARTED WITH US
Contact Us Today For A Free Website Analysis.