Pursuasive, Compelling, Engaging & SEO Friendly
CONTENT WRITING
We Communicate value through persuasive Simplicity, Wit & good typography. Start Getting Leads, Customers & First Page SERP Rankings.
India's Top Rated

SEO Writing Agency
Whether you're a small, independent business or someone who generates billions in profits, creating this original content is necessary. Many businesses rely on website content writing services to provide engaging, informative, and SEO-friendly content.
We are based in Delhi, India and operate globally, providing strategy-driven content writing services including website copywriting, blogging, content creation, ghostwriting, SEO writing, Technical writing etc. At BigTecha, you are sure to find a SEO content writer that writes compelling, professional articles for your target audience. Our winning content writing team provides search engine optimized & quality content writing services leading to higher SERP rankings & significant boosts in traffic, lead generations and sales for your brand.
Do you want to rank higher than your competitors on search engines for the same keywords?  We can surely help you customize a robust keyword strategy which is guaranteed to make your brand's website, landing pages and all other social media accounts rank higher than your competitors in SERP results on Google, Bling, Yahoo, etc. plus Google partner sites like YouTube and all of your brand's social media accounts. We are experts in keyword research, keyword planning and developing custom foolproof ongoing keyword strategies apt for the success of your business.
Our SEO optimized content strategy will drive quality traffic and ensure best UI UX practices and an effective sales funnel strategy. Your Content is researched, planned, curated, written & designed by industry experts who help your brand find its voice & communicate great value to its readers as well as search engine crawler bots who will immediately start ranking you for the keywords you desire.
Our copywriting process establishes you as the source & owner of the content & ensures no content duplication or forgery in the past or the future. Our keyword optimization techniques communicate great value & at the same time provide great inbound & outbound marketing power, sale value & build authority. This includes Copywriting for brand products or services, infographics, website pages, landing pages, sales pages; Ghostwriting; Long-from Content  like white papers, ebooks, case studies, evergreen content, blogs, etc; Email Marketing content writing; Content Scriptwriting for Videos and Podcasts; etc & Social Media Marketing Content Writing to create, copy and manage content for various social media platforms.
Need to write content for your website or Social Media Posts and meet deadlines? Delegate these tasks to the BigTecha content team instead as we have a dedicated teams of strategists, writers, and researchers working in tandem to deliver quality SEO-friendly and all other types of content writing services for your company. By partnering with us you will add great value to your business, save time and costs and ensure peace of mind.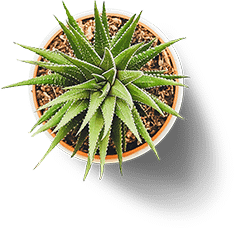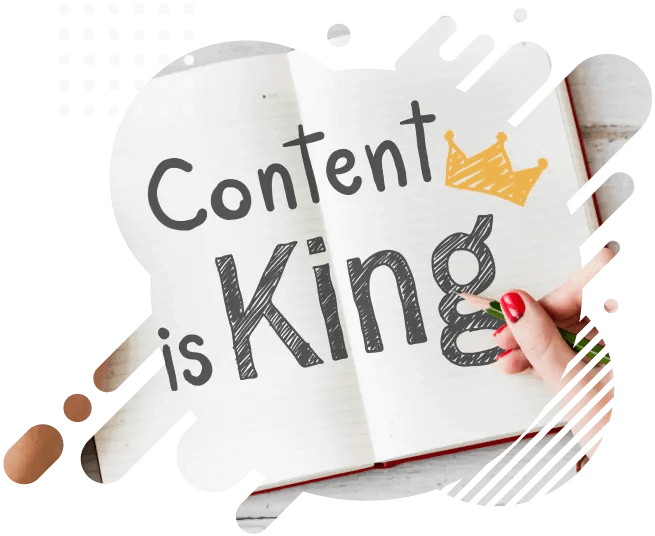 Welcome to an award winning agency
We help brands become
better

,

more effective

&

more successful

—

Our Skill

,

Your Growth!

Save Time, Money & Do It Your Way.
BigTecha is an international full service design and marketing agency based in New Delhi, India, offering innovative branding solutions like Web Design and Development; Online Digital Marketing; Google PPC Advertising; Search Engine Optimization (SEO); Social Media Marketing and Management; Content Writing; Blogging; Vlogging; Audio Video Editing and Film Production; Content Production and Marketing; Digital PR and Branding Consultancy; Sales Funnels Optimization; Conversion Rate Optimization (CRO) & much more. We create customized marketing strategies that boosts brand recognition and promote awesome brand stories, drives quality traffic to your website, increases leads, optimizes for better conversions, enhances customer satisfaction and repeat visits, and deliver epic brand value with affordable costs and maximum ROI. We help grow medium-to-large-sized businesses worldwide and have worked with more than 300 brands from diverse industries and niches. Count on us for measurable results, productive project management and an unwavering commitment to our work — Our work does the talking and we take pride in our proven track record & impactful digital solutions with industry best practices across the board, for Fortune 500's, SMEs, and Start-up's around the globe.
Our strategy-driven
content writing services
Copywriting

92%

92%

SEO Writing

94%

94%

Ghostwriting

91%

91%

Technical Writing – software, robotics, finance, Data Science, tech stacks, Code

88%

88%

Technology, Code or Industry Niche Content Writing

90%

90%

Creative, Humorous, Witty, Funny, Quirky or Abstract Content Writing

86%

86%

Long-form Content Writing — Blogs, white papers, eBooks, case studies, & evergreen content

94%

94%

Email Marketing Content Writing

93%

93%

Content Scriptwriting — short Video ads, instructional videos, or podcasts & other digital advertising content

90%

90%

Social Media Marketing Content Writing — Facebook, Insta, YouTube, LinkedIn,etc

92%

92%
Our Content Goals

— Adding Value with every Post & keystroke


Hassle-free content writing process from content ideation to delivery in a timely manner.



Engaging, timely, relevant, and useful content from expert writers.



Unlimited content alterations (we'll nip and tuck 'til it fits just right, no extra cost).



SEO best practices in every keystroke.



Free, built-in WordPress and HubSpot publishing tools.



Helpful support and advice from the human team at BigTecha.
Our Outstanding & Hassle-free Content Writing Process:
Our Process is 
fine tuned
We help you to adapt your content plan in alignment with business revenue goals and quickly scale your content needs. We handle everything from content ideation to delivery— Save time, enhance your team's productivity and improve content quality.
1. Plan Your Content Writing Goals

Our writers and clients talk, share resources, give tips, and cheer each other on. The result? Better writing. We ensure content is clear, on point, and ready for success.

---

We use a centralized Marketing Calendar to outline your goals in advance for the quarter. Once we've highlighted key dates that we need to create content around, we can then move into scheduling the creation of more granular content focused on these events. This Marketing Calendar allows us to distribute tasks between team members and share their individual calendars. We also track your campaign stats and performance and grab data from Google Analytics, so that you can see exactly what's working or isn't working.

2. Get To Know Your Target Audience

Target Audience discovery gives us a clear idea of what content to deliver and how it will be consumed or rather who will it mainly be consumed by. By studying various aspects about your target audience like who they are , age, demographics, education, brand response behavior and traffic analytics, types of content they respond well to and what other businesses content do they engage with, is key to understanding the nature of content to create and manage.

3. Keyword Research and Planning

Keyword Research and Planning is an ongoing technical and labor intensive tasks.

---

Understanding your audience and your goals are important, but for your content to rank, you also need to understand what keywords to use for e.g short tail keywords, longtail keywords, product specific keywords, geo-targeting keywords etc.

4. Keep a close watch on your competition

Keep your Content Fresh and Competitive with Regular Updates.

---

Search engine rankings change often, as well as your competitor's activity. There is a lot to learn by working with your competitors successes or failures. So we make it a point to reference the competition as we feel it's a vital way to improvise content strategy considering ever changing trends and to ensure content feels new, exciting and relevant.
Our Clients have some nice things to say
Google
Amd
Forbes
Facebook
Mashable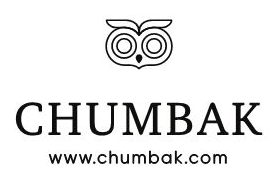 Adidas
Philips
Intel
NIke
Walmart
Techcrunch
Fox

Fox
Fox

Fox
Fox

Fox
Fox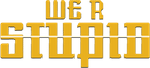 Fox
Fox
& many more Happy Clients
Chumbak
Website Content Copywriting & Facebook and other Social Media Content Marketing Services
KAZO
Luxury Stylish Fashion Copywriting
BentChair
Ecommerce Product Cataloguing & Infogrpahics
Stylemati
Trendy Street Fashion Copywriting
What Our Customers
Say About Us
"BigTecha content has been a cost-effective solution for us to get relevant original content in a timely manner. The team is nimble and has helped us churn quality content quickly that is not only engaging but also purposeful. Keep it up team!"
"Great post! Love that you got some interesting historical info in and kept the items simple and on-trend. This is perfect for my blog. Thanks!"
"I am thrilled to say how from day one BigTecha has impressed me with their quick response and professional service. Their blogs, articles, SEO content writing work etc. is really impressive."
"Great post! Love that you got some interesting historical info in and kept the items simple and on-trend. This is perfect for my blog. Thanks!"
"I am thrilled to say how from day one BigTecha has impressed me with their quick response and professional service. Their blogs, articles, SEO content writing work etc. is really impressive."
"BigTecha content has been a cost-effective solution for us to get relevant original content in a timely manner. The team is nimble and has helped us churn quality content quickly that is not only engaging but also purposeful. Keep it up team!"
"Excellent work on our website and helping us with Google traffic and our android mobile app. Finally a tech team that's on point and understands what we're trying to accomplish. They have great internal project management tools, publish great content and are really amazing at graphic design and video editing — they are indeed an all-in-one solution."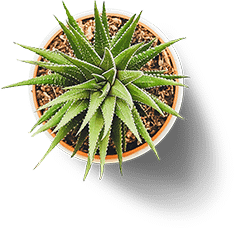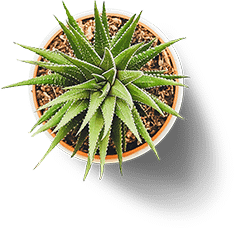 © 2021 All rights reserved BigTecha